Delicious Digest #9 - Kings, Ducks, and Roman Emperors
A weekly newsletter of what I've seen in (mostly) tech & games and thought was interesting. This week: Kings, ducks, and Roman Emperors.
Not a subscriber yet? Sign up here.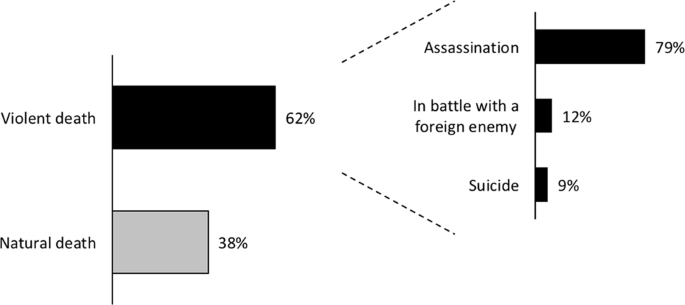 ---
😳 Must reads of the week
◼ "2020 Predictions #1: Prepare to Crown the New King of Puzzle Games". We'll see about that. Link
◼ The 2020 "State of Mobile" report by App Annie. Lots and lots of interesting figures. Want one? 204 billion downloads. Link
---
🗞 Tech News
◼ What's Amazon's market share? 35% or 5%? It's huge if you only look at "eCommerce" - but only 6% when compared to the total retail market. Link
◼ California's Consumer Privacy Act (CCPA), similar to the EU's GDPR, went live on January 1st but companies don't seem to be ready for it with lots of confusion going around. Like GDPR, CCPA also applies world-wide to anyone offering services to more than 50.000 Californians. Fuzzy regulation and complexity usually favor the big players such as Google or Facebook, which is ironic. Link
◼ Uber co-founder and ex-CEO Travis Kalanick and other early investors have sold their entire stake in Uber. Honi soit qui mal y pense. Link
◼ Nice progress in using AI to improve breast cancer screening. AI is everywhere. Link
◼ Google will (have to) let Android users in Europe choose a different default search engine. Good news for DuckDuckGo. Link
◼ Is Quibi going to be next big thing? It's seems hard to imagine ($5/months with ads?!) and it'll be fascinating to see whether such a mega $1b dollar investment launch will pay off. Link
---
🕹 Games
◼ "PlayStation 5's 'bigger differences' have yet to be announced." Smells like the typical tension between incremental innovation that people actually want (backwards compatible, USB-C, SSD) and announcing "cool, new" stuff few people will actually use. Link
◼ You can now purchase game soundtracks separately on Steam. I'm baffled. Practically nobody buys music anymore. Why is this stuff not published on all major streaming platforms? How big of a business could this possibly be? Link
◼ "How Rare designed Sea of Thieves' infinite pirate generator". Not many details, but I love this stuff when it's done well. So much fun. Link
◼ Sea of Thieves has attracted over 10 million players. I am a Mac user with a PS4, so I won't be one of them. Pity. I always loved Rare games going back to N64 days. Link
◼ Top hyper-casual games downloads for December 2019. The fluctuations in this market are just astounding. Link
◼ The trade war between the US and China has put Huawei, the largest handset maker in the world, in a bit of a spot (in the West, that is). They will need a healthy app ecosystem, including games and started offering developers $26 million to build apps for its Play Store equivalent. Link
◼ Epic integrates OpenCritic into its app store, but still no user reviews. Interesting choice. I don't think any app store has properly figured out yet how to make a system that integrates and curates the users' voice with "expert" opinions. Link
---
😋 Tasty Tidbits
◼ "What is not known, however, and has never been examined is the time-to-violent-death of Roman emperors." Science, at its best. Link (via Xavi Guardiola)
◼ Dramatic reconstruction of the Youtube comments section. Just fantastic. Another piece of pure internet gold (PIG™) from the archives. Link (Video)
◼ Hand-painted movie posters from Ghana in the 80s & 90s. Link
---
I work for King. All views in this newsletter are personal and my own. They do not represent the views of King or ActivisionBlizzard. This newsletter is provided for informational purposes only and it's surely no investment advice. This newsletter links to other websites and information obtained from third-party sources and I cannot ensure nor verify accuracy of the information or its appropriateness for a given situation.