Delicious Digest #26 - Removals, Roses, and the Return of Magic
A tasty newsletter of what I've seen in (mostly) tech & games and thought was interesting. This week: Removals, Roses, and the Return of Magic.
Not a subscriber yet? Sign up here.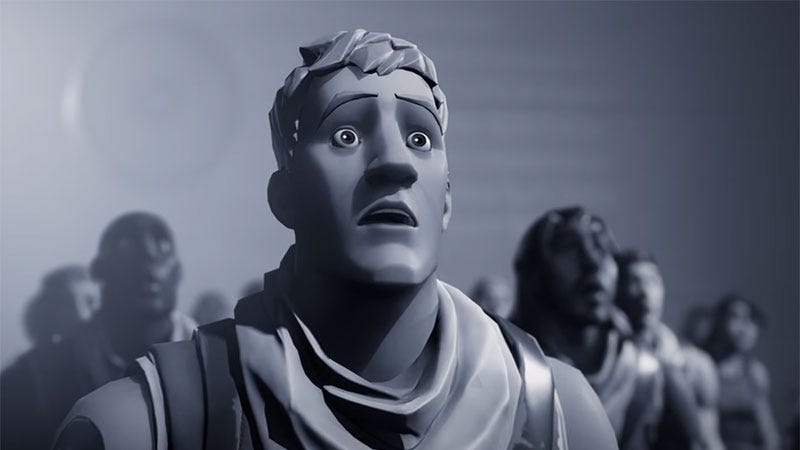 ---
😳 Must reads of the week
◼ Epic released a feature that woud bypass in-app purchase in Fortnite on Apples and Googles app stores. Google and Apple pulled Fortnite from the app store within hours. This was Epic's wanted and expected result: within even fewer hours, they sued Apple and Google for anti-competitive behavior. I have a LOT of thoughts on this. But for now: hand me the popcorn, this is getting interesting… Link
See also: "Epic Games, a plucky corporate underdog worth $17 billion." Link
◼ Speaking of popcorn: Trump issued two executive orders to "ban" TikTok. Nomnomnom, delicious. Link
See also: "Oval Office Brawl" – dibs on that name for a game! More popcorn, please. Link
And let's not forget: "Key money". Can't make this stuff up. Link
---
🗞 News
◼ Google will keep their staff working from home until next summer. Link
◼ Some Facebook employees are not happy with how the company is handling hate-speech, conspiracy theories, and fake news on the platform. Link
See also: "Coronavirus Disinformation Video Seen 20M Times Before Facebook Took It Down". Link
◼ Detailed white paper examining China's covert and overt "capabilities in the context of modern information operations" (aka Propaganda). Link
◼ Interesting data on work patterns during Covid: more meetings with more people, but shorter meetings overall, and longer effective work days. Link
◼ Using artificial intelligence to smell the roses. If this modeling of olfactory receptors works, the range of application is truly vast. AI is everywhere. Link
See also: Dogs can smell Covid-19. Link
◼ Meet Palantir, the stealthy analytics company, is preparing a likely huge IPO. Nomen est omen. Link (via Miquel Masoliver)
◼ American TikTok alternatives grow dramatically as the US government threatens a ban. Link
◼ Ofcom's 2020 Online Nation report "that looks at what people are doing online". Lots and lots of interesting data. Link
◼ Recreating full 3D models from random tourist photos. Very impressive! AI is everywhere. Link
See also: Image privacy tool to "cloak" faces from AI. Link
---
🕹 Games
◼ Great summary on the implications of Apple removing Identifiers for Advertisers in iOS 14. This will affect games advertising a lot. Link
◼ Apple will not allow cloud gaming services onto the app store. I have eaten too much popcorn now, I am getting sick… Link
◼ GDC 2021 is already shifted back to July. Link
◼ Subway Surfers surpasses 3 billion (!) downloads. Amazing success. Link
◼ Sensortower's top mobile games by worldwide revenue. It's been a long time since I've seen a list like this without a single Supercell or King title on it. Link
◼ The new Xbox will launch in November – but the new Halo won't arrive until 2021. Link
◼ Some interesting thoughts and analysis by Craig Chapple of Sensor Tower on the impact of COVID-19 on mobile games. Personally, I think projection at this stage are a bit like reading tea leaves. Link
◼ Just like Amazon's Crucible, Ubisoft's late battle royale entry Hyper Scape seems to be off to a rough start. Link
◼ "Riot Games addresses burnout and crunch by giving employees a week off". Sure, that'll do it. Link
◼ "Star Citizen dev offers roadmap for development of new development roadmap". Should I love or should I cry hysterically? Please advise. Link
---
😋 Tasty Tidbits
◼ Let's study UFOs. Let's! Link
◼ "This Kid Crashing Into Trash Cans Sounds Like Phil Collins' Drums from In the Air Tonight". Link (Video)
◼ Proud Racoon Artists. Link
◼ "2020: an isolation odyssey". Link (Video)
◼ The 2020 Hugo Award Winners are out. Started listening to "A Memory Called Empire" already. Link
◼ "Crime is steadily falling, but Americans don't believe it." The challenge of being data driven when people aren't. Link
◼ Which of course leads us to "QAnon, Conspiracy Theories, and the Rise of Magical Thinking". Very insightful summary from the creator of "Everything is a remix". Link (Video)
---
I work for King. All views in this newsletter are personal and my own. They do not represent the views of King or ActivisionBlizzard. This newsletter is provided for informational purposes only and no investment advice. This newsletter links to other websites and information obtained from third-party sources and I cannot ensure nor verify accuracy of the information or its appropriateness for a given situation.